On May 30th the DID-ACT team met for our third hybrid project meeting in the beautiful city of Maribor in Slovenia.
We started the day by celebrating our achievements so far, which include the completing of our learning units including piloting and evaluation, a wide range of dissemination activities, and the expansion of our network.
We then discussed the remaining deliverables for the upcoming seven months including the refinement of the student courses, the development of a certificate for the train-the-trainer courses, the finalization of the integration guideline, and the development of a sustainability model and long-term integration plans at our institutions.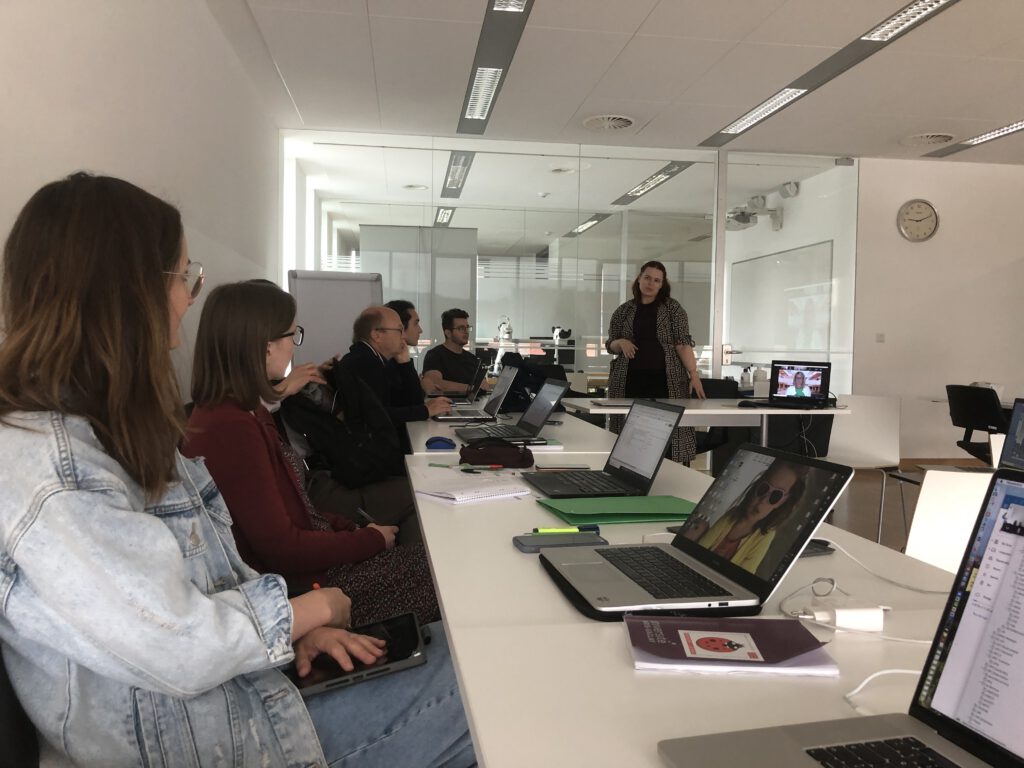 To further work on the integration guideline, we split into three small groups and discussed recommendations for three main challenges we came across during our pilot implementations:
How to teach in an interprofessional setting
How to address potential overlaps of the DID-ACT courses with the local curriculum
How to deal with different levels of experience of participants
We summarized our results on Padlet and will integrate these recommendations into the guideline. Similarly, we worked in smaller groups on the development of a business canvas as part of the DID-ACT sustainability model. We will continue our work on this during our next planned project meeting in Kraków, Poland.
We concluded the day with a wonderful dinner at a local restaurant in the center of Maribor.
A big thank you to our Slovenian hosts!