Curriculum Development
Click here for Direct Link to DID-ACT Curriculum – Learning Management System Moodle
A list of open educational resources (OER) for clinical reasoning has been published as part of workpackage 2.
As part of the curriculum development process (D3.1 and D4.1) we publish the Excel template to outline the individual learning units and the curricular blueprint.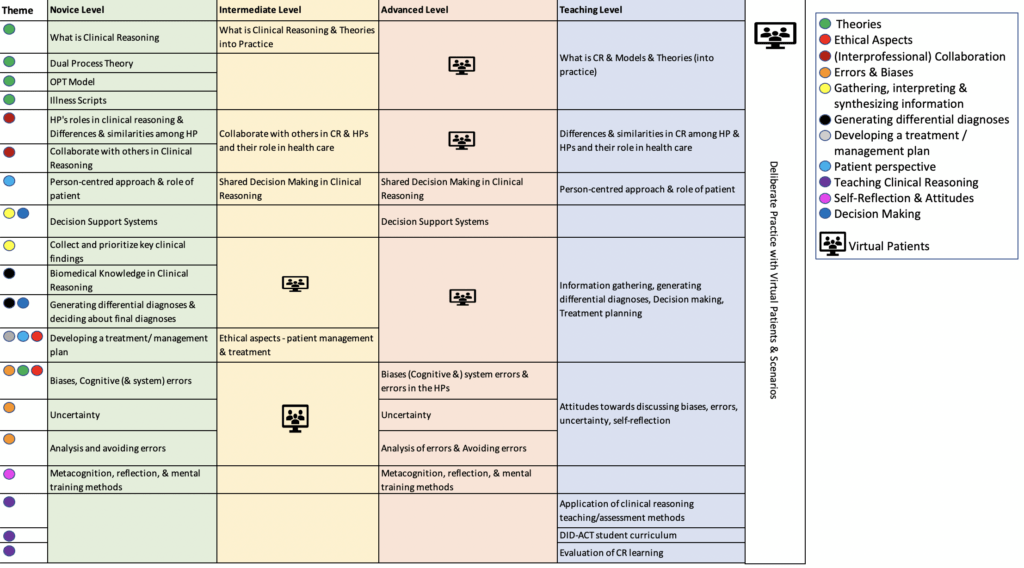 Virtual Patients and Videos
More than 65 open access virtual patients (VPs) in English and German have been created as part of a previous Marie-Curie Global Fellowship. Some of the VPs are also available in Polish and Spanish. The courses are freely available at https://crt.casus.net (Login with EduGain account). Part of the virtual patients have been adapted to the current Covid-19 situation – a short report of the adaptations can be found here
A series on DID-ACT video clips about the project, clinical reasoning and diagnostic errors is available as a playlist on YouTube.